Hutum & Vutum Welcomes You to
Digital Haat For Handcraft Products
Get Trouble in placing Orders ?
.
Your Home With Handcraft
Clay Utensils - মাটির বাসনপত্র
Orange Wall hanging Sawdust Mask
1 of 16
Golden Horse Wall hanging Sawdust Art 
2 of 16
Yellow Wall hanging Sawdust Mask
3 of 16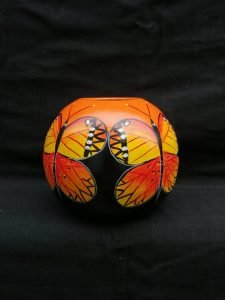 Handpainted Terracotta Flowervase
4 of 16
Ma Durga Chhau Mask
5 of 16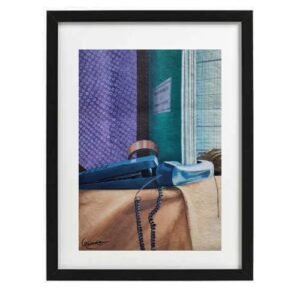 Telephone Canvas Painting
6 of 16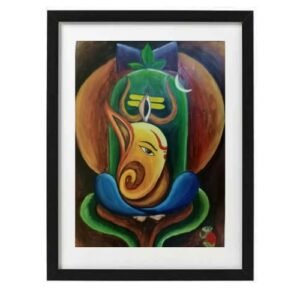 Lord Shiva &  Ganesha Canvas Painting
7 of 16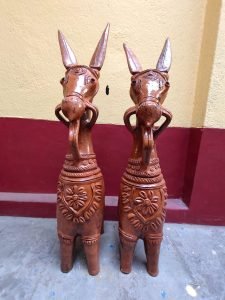 Terracotta Horse 24 inch
8 of 16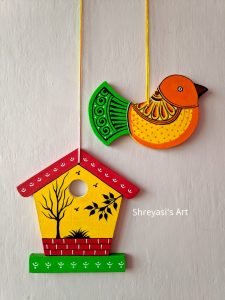 Handpainted Wooden Wall Decoration
9 of 16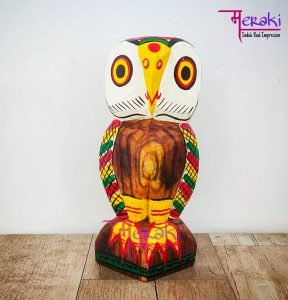 Wooden Owl
10 of 16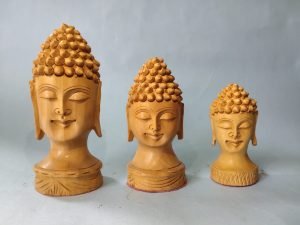 Pine Wood Buddha
11 of 16
Wooden Owl Clock
12 of 16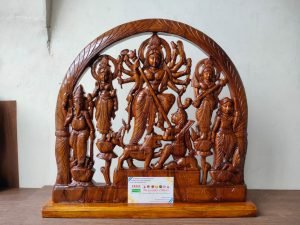 Wooden Akchala Maa Durga Family
13 of 16
Wall hanging Bazara Shola Art   
14 of 16
Dokra Ganesh Murti
15 of 16
Flore Mat of Madur
16 of 16
OUR AWARD WINNING

ARTISANS
Hutum Vutum

World Tour

as NECESSITY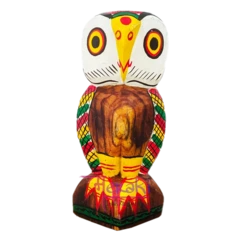 Dubai
1 of 6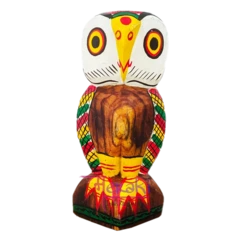 Canada
2 of 6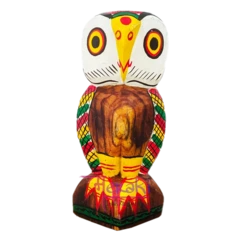 California
3 of 6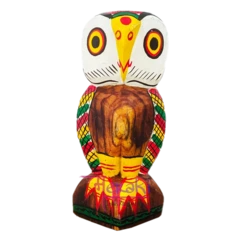 USA
4 of 6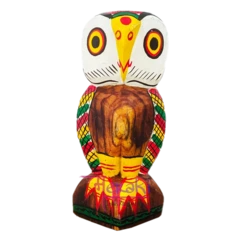 UK
5 of 6
6 of 6
Terracotta Diya & Lantern
Ordered clay dinner set for 6 people from Necessity Bankura. The product is wonderful and reusable. 2 bowls were broken. When I informed them about,they have send new bowls without any extra cost. Their behaviour with the customers are also very cordial. I wish them all the best for their future endeavour. May God bless them.
বাংলার লোক শিল্পকে বাঁচিয়ে রাখতে Necessity Bankura র উদ্যোগ কে কুর্নিশ জানাচ্ছি। এর ফলে অনেক অজানা বাংলার শিল্প যেমন সবার সামনে প্রকাশিত হচ্ছে আর আরো অনেক শিল্পী বন্ধুরা তাঁদের গৃহস্থালির প্রদীপ জ্বালিয়ে রাখতে পারছেন। আশা করি এই সংস্থার মাধ্যমে আমরা বাংলার হস্তশিল্পকে বাঁচিয়ে রাখতে পারবো। আমি একজন প্রবাসী বাঙালি হিসেবে এই সংস্থা থেকে যে ভাবে উদ্যোগ পেয়েছি আশা করি আপনারা আমরা অনেকেই এই সংস্থাটির পাশে থেকে ভবিষ্যতে আরো এগিয়ে যেতে সাহায্য করবেন।
আমি এই পঞ্চ প্রদীপ টা @nessecity eStoreথেকে নিয়েছি,জিনিস টা খুব সুন্দর দারুন ফিনিশিং,thank you
বাঁকুড়া নেসেসেটিস থেকে খুব সাহস করে প্রথম অর্ডার করেছিলাম থালা বাটি গ্লাস, দারুন প্যাকিং, আমি আশা করিনি সব অক্ষত পৌঁছাবে। তার পর মাটির ঘোড়া, মাটির শঙ্খ, মাটির কাপ অনেক কিছু আনলাম। সবচেয়ে ভালো হলো ওনাদের ব্যবহার। দূর ব্যাঙ্গালোর এ বসে বাঁকুড়া র জিনিস পাচ্ছি, তার জন্য বাঁকুড়া নেসেসেটিস কে অসংখ্য ধন্যবাদ।
I absolutely loved every piece of the set. Beautiful finishing and beyond my expectation. The glaze is perfect and is very earthy looking. Has a rustic feel to it. I would recommend your brand to everyone. Try them and thank me later Follow Her on Instagram @Paapi_paet_
ধন্যবাদ নেসেসিটি বাঁকুড়া, তোমাদের হাতের কাজ অসাধারণ।আমার বাড়ির সবাই এই মূর্তি টা দেখে খুবই আপ্লুত। আমিও খুবই আনন্দিত হলাম।। অনেক অনেক ভালোবাসা জানাই তোমাদের টিম এর সকল সদস্যের। সবাই খুব ভালো থেকো , সাবধানে থেকো।
Onek khujeo moner moto jinish pachchilum na Ghor sajabar jonno. FB te hotat i nojor karlo necessity eStore .Thik jemon cheyechilum shob ek ek kore bastobe poripurno hochchilo, shundor shob matir, dokrar, kather ghor sajanor jinish. Eke eke anek jinish kinlum, Alap holo shivam bole ek choto bhaiyer shonge. dayitto niye sob jotno kore pathalo amar, jemon chobi thik temni, ar daam ekdom thik thak. Eto shundor jinish ek chader neeche pete gele necessity eStore kintu ekbar dekhe aste hobe.
Beautifully carved and very neatly finished Thank you for this wonderful ekchala Durga thakur
Necessity eStore theke ami koyekta jinish janiyechhi sobguloi khub khub bhalo hoyechhe r specially oder dealings ,behaviour amar khub bhalo legechhe. 2nd time order ea product ta damage ase kintu ora khub valo co-operate kore , behavior khub valo, replacement diye dey. oder price tao reasonable thake sob miliye ami satisfied.Khub bhalo initiative ar service o khub bhalo.Ami Necessity Bankurar uttorottor briddhi kamona korchhi .All the best Necessity Bankura
Brought some beautiful items from Necessity Handicrafts.. 1.Dokra Adibasi Murti 2. Dokra Goddess Saraswati 3. Terracotta Pen Stand All the products are absolutely beautiful and delivered lightning fast. Must mention the affordability, too. Found the prices of Dokra items much lower than other online ecommerce sites including Flipkart, Amazon. Will be buying again in future..thanks.
Khub elegant piece...khub khub sundor finishing..khub pochondo hoeche...
Coconut Shell & Egg Carving
Explore Our Shilpikotha Series
Know About Our Artists On Their Voice
Drop

Write

Tell
Your Creative Ideas