Indian Art Forms - Necessity eStore
Tikuli art  associates with Bihar, one of the oldest and significant Indian art forms . Tiklu has adorned women for centuries. This ancient Indian art forms involved the use of glasses and the illustrations depict Indian culture and mythology. These paintings are heat and water proof used for interior decorations.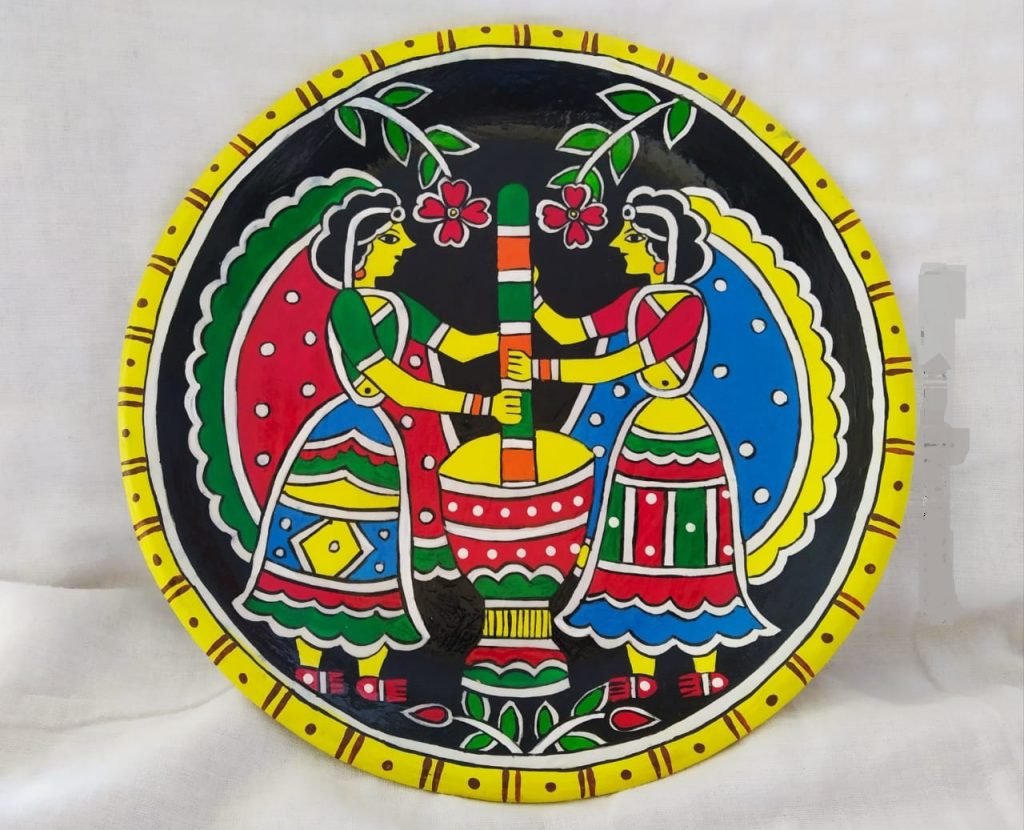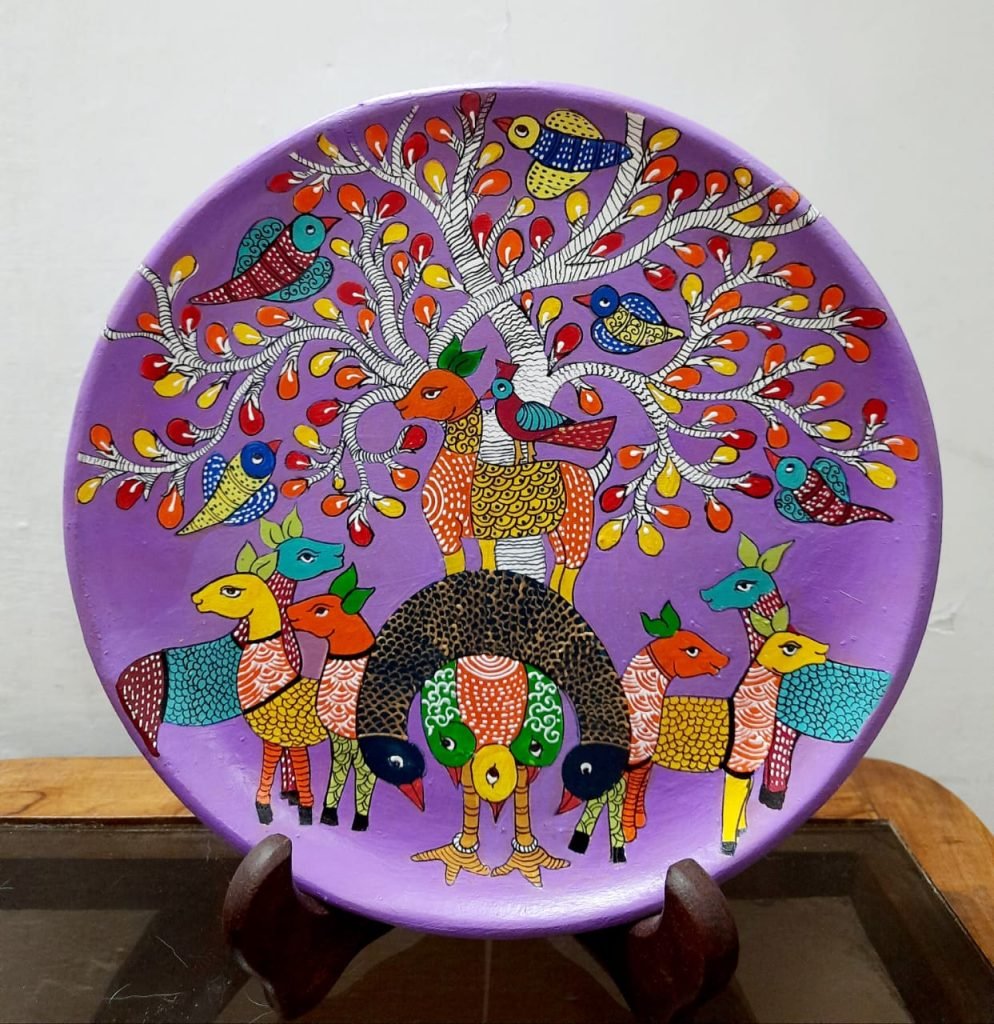 Tribal Art Forms Of India: Gond Art
Among various Indian art form , Gond art work is Vibrant, colourful and designs appear to be in flowing motion practiced by the Gond tribe in Madhya pradesh. It  believes that Gond art brings good luck.
Artisans add the message through the help of this painting. Evolution of tribal art is the love and emotions inclined towards nature.
Gond art is one of the recognize tribal art forms of India
Traditional Art Forms Of Indian: Madhubani Art
Madhubani, an old folk art, originated about 2500 years ago. Madhubani is among one of the 'oral and intangible heritage of humanity' is beyond painting. It depicts the lively illustrations of natural objects. The art and craft of 'Bihar' is a reflection of expression of thoughts of artisans. ​
Warli art is a set of basic geometric patterns. It creates a unique sense of sentiments attached to the people. Interestingly, warli paintings are used for rituals, marriage and other celebrations. It is traditionally done by the efforts of several artists together.
The Bhil community of Madhya Pradesh creatively incorporated artistic expression into their life that preserves legacy. These paintings are sold incredibly not only nationally but also internationally and it is a point of pride. Bhil art encompasses figures of speech i.e. symbolism. Every bhil painting produced is the application of mind of the artisans and make other aware about the traditional art forms of India .Though there are various Indian art form is present but Bhil art is the perfect example of art and creativity.
Indian ornamented with various Indian
art form , Kalamkari is a time-honored and widely beloved form of traditional Indian art. Andhra Pradesh is famous all over for this form of art. This traditional art forms of India is very popularly used as handspring in fabrics for dress material, sarees and ready-made salwar kameez, kurtas, etc.
Buy Indian Handicraft Online
Indian Handicraft not only arouse your artistic thoughts but also help you to decorate your home. when you decorate your home with handicraft items , it gives your home an aesthetic pleasure as well as your mind.Now the question is that where you can find authentic and original products. "Necessity E-store" is the perfect place where you find original handicraft products in accurate rate. So grab the opportunity and buy Indian Handicraft Online through Necessity E-store